Peak District Holiday Cottages With Hot Tubs
Magpie Cottages are the place to be if you are seeking luxury cottages in the Derbyshire Peak District with private hot tub.
We have a variety of luxury cottages for you to choose from, each with something different and special. Imagine waking up in the morning and immersing yourself into your own private hot tub whilst looking out onto some spectacular scenery! Or whiling away an evening on one of our cosy sofas by the fire after a hard day of fun-filled activities.
If you're looking for a luxury break in Peak District, then we have the perfect place.
Magpie Cottages are offering luxury lodges with hot tubs to stay at during your holiday. The Derbyshire peak district is an attractive location which offers many activities, walks, local attractions and other things to do. Note that our cottages are pet friendly so you can bring your dog with you if desired.
Each of the cottages has access to a hot tub which will make your stay all that more relaxing. There are many cottages to choose from, so why not take advantage of our special offers and book an extended break in one of these fabulous lodges today?
Relax in a Luxury Lodge With a Private Hot Tub Overlooking the Peak District
Originally built as stables, then converted into housing, our luxury cottages with hot tubs are perfect for a getaway to the Peak District. They are ideally situated down a quiet country lane, away from any built up areas. These luxury holiday cottages are well away from any traffic or people so you can relax, especially in the hot tub that's available. You can take the time to completely de-stress in our luxury holiday cottages which are also pet friendly.
Magpie Cottages are spacious and are fitted with their own kitchens and bathrooms. Each holiday cottage is decorated with modern décor and modern utilities, including TV with Freesat, CD player with iPod dock, Wi-Fi, and a range of other free stuff with a private hot tub available. Just ask us on arrival.
Our Harvest, Holly and Goyt luxury cottages with hot tub are located in the converted hayloft. Harvest and Holly have modern and up to date décor, and Goyt has a "shabby-chic" style to it, with a slightly modern twist.
All the cottages are located within a short walk of each other and have their own private hot tub for you to enjoy.
Visit Magpie Cottages in Cheshire, UK today at 07718 341 193 or email magpiecottages@hotmail.co.uk if you're looking for luxury accommodation with a personal touch!
The Peak District is a celebrated national park in England, with a diverse range of countryside and attractions. At the edge of the Peak District you can see the beautiful landscapes of Staffordshire and Cheshire, where Magpie Cottages are located. The Peak District National Park has stunning landscapes where you can walk or cycle for miles without seeing much sign of civilisation.
There are also many historic buildings to visit if that is your thing – the area around Buxton offers grand town houses, railway stations and cottages in a range of styles.
The Buxton area is also well known for its waterfalls, such as Horseshoe Falls and Coombs Rocks – if you like the outdoors these are some great places to visit!
There is plenty more to do in this region which is why our pet friendly cottages are the perfect base for you. As well as walking or cycling, there are many other leisure activities including horse riding, fishing and more.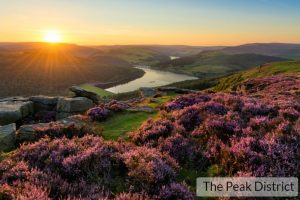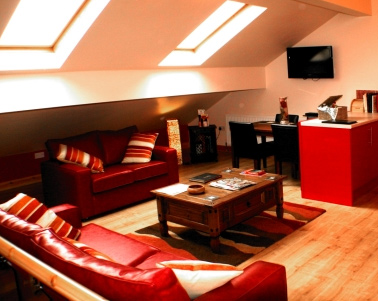 Bluebell and Wild Orchid luxury cottages are situated on the bottom floor of the hay loft, featuring a traditional aesthetic. Both cottages feature a patio, where you can have a BBQ overlooking the river.
There are also plenty of things to do around our luxury cottages. Peak District attractions are a short drive away, and we have plenty of walks nearby, and numerous places for anglers to spend the day fishing. A complete list of the nearby attractions for guests can be found on our local attractions page.
We will do our best to make sure we can cater for the needs of everyone. Please don't hesitate to let us know if there is anything we can do to make your stay in our Peak District self-catering cottages more pleasant.
Finding the right luxury cottages in Peak District with hot tub can be somewhat overwhelming with many choices available online.
One of the keys to a great stay in our cottages with hot tubs is making sure that you are in a relaxing environment with all you need for complete peace of mind. If you have been looking at what Peak District has to offer and then looked at our location and accommodation itself, we're confident that you will find Magpie Cottages offers tremendous value, without compromising on luxury.
The Peak District has some of the most beautiful landscapes in England, so you'll be spoilt for choice with things to see and do. It is one of the oldest National Parks in Britain, truly a hidden gem that attracts more visitors every year as people discover its beauty. You will be sure to find something to suit the whole family, whether you want a quiet romantic break with your other half, or an active week of outdoor pursuits.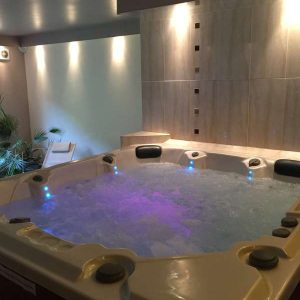 If you are looking to explore the Peak District, there are plenty of things to do. You could walk in the hills, cycle on country lanes or take a trek through some of Britain's finest countryside. On your doorstep is Stanage Edge – one of England's most famous rock climbing venues with over 2000 routes and world class bouldering facilities. The Peak District is also just a short drive away and offers spectacular scenery, including Kinder Scout – one of only two national parks in England with hills over 600 metres high. There are plenty of family friendly activities to enjoy such as walking or cycling through the Edale Valley along Rowsleydale Way.
As we are based in Marple, Stockport, within Greater Manchester, you are well located to explore the North West of England. For shopping, there are plenty of high street shops and department stores in the town centre.
Whether you are staying with family or friends, we will provide you will all the necessary information and support so your stay is as enjoyable as possible.
When you stay at Magpie, our aim is for you to enjoy your stay in a relaxing environment. From fishing, walking, cycling to horse holidays and family walks with pets, we can also provide luxury wedding cottages for those considering a special day with stunning views of our rolling countryside.
For any enquiries on our luxury Peak District cottages with hot tub included, please feel free to contact us through the website. Alternatively, you can give us a call on 07718 341 193. We'll do our best to provide you with as much information and support as we can.
Please get in touch to make your luxury peak district cottages with hot tub booking. You can either choose a specific date via our Booking & Availability page or contact us if you would like flexibility when you visit us here at Magpie Cottages.
We look forward to welcoming you and hope that your stay is going to be as enjoyable as possible.