Whilst staying at Magpie Cottages you may be looking to try some of the many activities available in the local area which include guided tours, walking and cycling routes, swimming and much more. There are also many different bars and restaurants nearby featuring different types of cuisines.
Walking and Cycling Routes
You don't have to go far before you can enjoy some fantastic walks around our local area, whether it is for an hour or for the full day. The local area is a great place to enjoy some local walks and cycling routes. There are many local footpaths, bridleways and cycle ways which you can take advantage of whilst staying with us. If you would like some inspiration or if you would like to be shown around these routes then we have local experts available who know the local footpaths, bridleways and cycle ways like the back of their hand. They will be able to tell you all about the local wildlife and local history which goes on around our beautiful area.
Guided Tours
If you would like to find out more about some of the local history here in Marple then local guided tours are available with local experts. These local guides will be able to tell you more about the local history and local buildings which make Marple such a picturesque place in which to visit.
Dining Out
Marple is blessed with many local restaurants, cafes and pubs which are perfect to visit when you are looking for local dining out. The local pubs will be able to provide locally sourced food products, where possible, whilst the local cafes will be able to offer delicious local cakes to tempt your taste buds or why not enjoy an evening meal in one of the many local restaurants.
Swimming
Why not visit local swimming pool in Marple during your stay? There are local swimming baths or the Hyde Leisure Pool to try, perfect for cooling off on those hot summer days.
Other activities include the cinema, boating or visiting the local shops to pick up some local produce.
Please find links to the activities below which we have highlighted for your information, as below: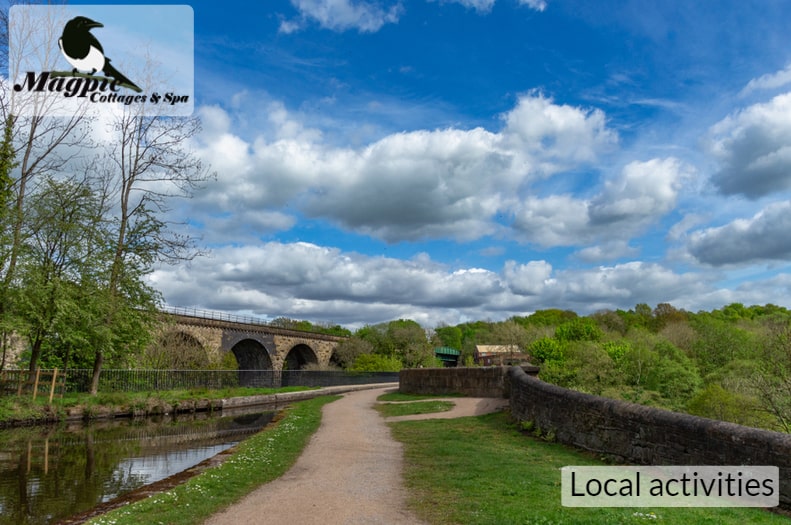 Get in touch with us below: