A look at the picturesque Chadkirk Chapel and its estate, a short walk away from Magpie Cottages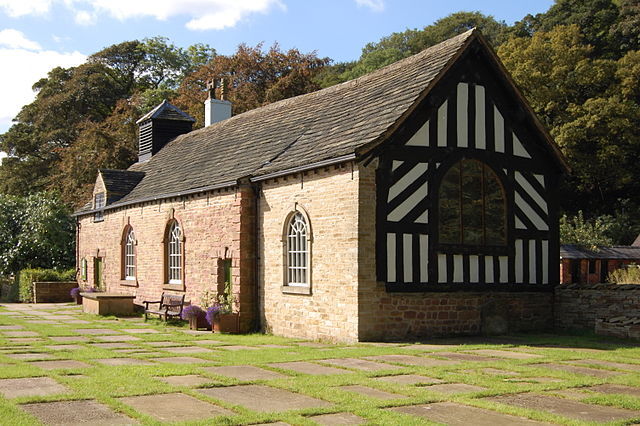 Our cottages are blessed with some great views of the River Goyt. They are a good starting point for exploring the Peak District or the centre of Manchester. Only a quarter of an hour's walk away is one of Romiley's finest landmarks. That of Chadkirk Chapel and its estate.
The present Chadkirk Chapel has its roots in chaplain records dating from 1347. The original chapel was built 170 years before the Reformation and started out as a Roman Catholic chapel. After being used as a stable, it became a nonconformist chapel, then it fell into neglect again.
Chadkirk Chapel was largely rebuilt in the 18th Century, reopening in 1747. Restored, it became a Church of England chapel. Further repairs were made in 1761 and 1860. The chapel was in use till 1971. After its closure, Chadkirk Chapel was taken over by Bredbury and Romiley Urban District Council. Three years later, it was transferred to Stockport MBC.
With its future secured, it reopened as a visitor attraction in 1995. It is a lovely half timbered building which is in the care of the Friends of Chadkirk. Their volunteers participate in open days, choral concerts, and the Chadkirk Festival. This takes place on the last Sunday in July.
There is more to Chadkirk Chapel than the building itself. It is surrounded by a walled garden which is a world away from hustle and bustle of the city. Kirkwood, an ancient woodland between the Peak Forest Canal and the River Goyt, surrounds the chapel and its walled garden.
What's amazing is all of this is a quarter of an hour away from our luxury cottages. This could be one of your favourite fifteen minute walks.