How a former railway line from New Mills to Hayfield became the Sett Valley Trail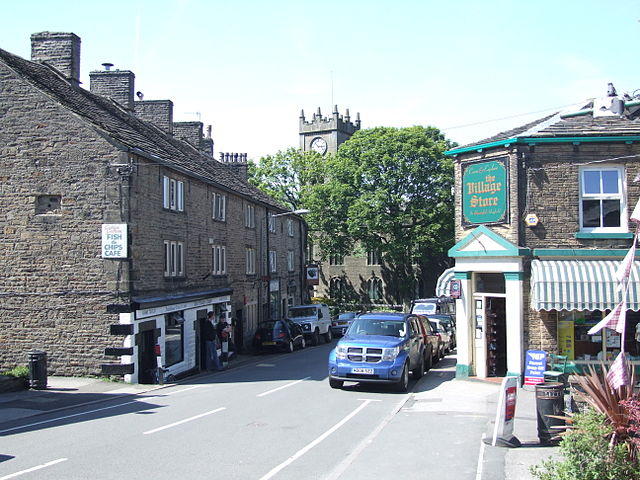 On the 04 January 1970, the Hayfield to New Mills Central line saw its last paying passengers. The 2.5 mile line gave the villages along the Sett Valley line a direct link with Manchester Piccadilly station. In its place was a bus service from Hayfield to Manchester via Stockport. Its Manchester to Stockport section was discontinued three years later, though the route exists today as the 358 (Stockport – Marple – Hayfield).
In 1973, Derbyshire County Council bought the disused line from British Rail. They turned it into a linear park and bought the station building. Two years on, the station building was demolished. In its place was a Tourist Information Centre, public toilets, and a bus shelter (for the 358, plus other services to Glossop and Buxton). This marked the eastern end of the Sett Valley Trail.
Walking The Sett Valley Trail
If you fancy an easy walk from New Mills to Hayfield, the Sett Valley Trail fits the bill. Apart from a slightly hilly section at the start of the walk, the terrain is mainly flat. It passes through the villages of Thornsett and Birch Vale, prior reaching Hayfield. At either end of the walk, both New Mills and Hayfield villages are of great interest.
New Mills is notable (among the sweet toothed) as being the home of Swizzels Matlow's works. On entering New Mills from the Newtown end, you can smell sweets in production. As well as its quaint shops, you could combine your walk along the Sett Valley trail with a trip to Torrs Millennium Walkway. Opening in 2001, this offers you an unrivalled view of the River Goyt.
Hayfield, for many, is the gateway to the Peak District. This was where the 1932 Mass Trespass began, as Benny Rothman led a group of ramblers to Kinder Scout (85 years ago today at this time of writing). It is a delightful village whose famous residents included Arthur Lowe of Dad's Army fame.
New Mills is only a short drive from Magpie Cottages. You may prefer to walk from Romiley to Hayfield if you're feeling fit. Or you could drive to Marple station and get the train to New Mills Central.