The treasures of Etherow Country Park, another gem in the Goyt and Etherow valleys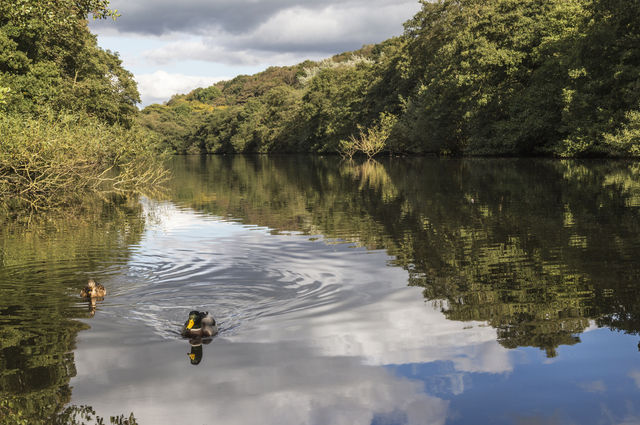 In our previous blog post, we looked at some pubs a short distance from Magpie Cottages. The last one in the post was The Andrew Arms. It was so-called due to the mill owner, George Andrew. He built a model village for his workers in Compstall. The millponds for his cotton mills form part of the Etherow Country Park.
Attracting its first visitors in 1968, the Etherow Country Park was one of the UK's first country parks. It represented an early example of returning post-industrial land to nature. Almost five decades on, it has remained a popular country park for walkers, anglers, and sailors (of scale model and full size watercraft). The southerly end of the park, facing the former millpond has a visitor centre with a café and public toilets.
In 1977, it became a Site of Special Scientific Interest. It is noted for its biodiversity with the Etherow Country Park a source for open water and mixed deciduous woodland. For birdwatchers, it is home to a number of rare species such as the Water Rail.
Beyond Etherow Country Park…
If you fancy venturing beyond the Etherow Country Park, why not take the Etherow Goyt Trail? To the west, this long distance path takes you into Portwood (where the Goyt joins the River Mersey). To the north east, as far as Hadfield, linking up with the Longdendale trail. At its north easterly point, the Etherow Goyt trail passes Keg Pool, Werneth Low and Broadbottom.
Whether you fancy a quiet walk or wish to go fishing, the Etherow Country Park is well worth visiting. It is only a short drive away from the Magpie Cottages, or a part of a walk along the Goyt valley.