As self catering continues to grow in popularity, it's important for first time self-catering holiday makers to know what they're getting themselves into. Manchester is a city with a lot of self catering accommodation options and plenty of things to do, so there's no reason why you should be stuck eating out all the time!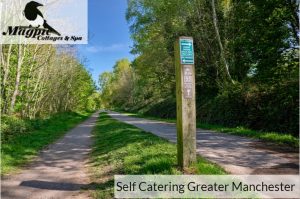 There are many factors that will affect your decision about where to stay when self-catering in Greater Manchester, but here are some general tips from Magpie Cottages, who offer first-class self catering accommodation in Marple, for anyone thinking of exploring Greater Manchester and beyond.
Consider our self catering Greater Manchester accommodation which boasts a kitchenette if you plan on eating in most of the time. This will save money and reduce your environmental footprint with not having to waste plastic cutlery or disposable plates/bowls for every meal.
The recent lockdown restrictions and impact from Coronavirus has lead to more and more people booking holidays within the UK. Travel restrictions have been put in place with many countries excluded from visiting, making self catering Greater Manchester accommodation more appealing; holidaymakers can stay for a week without needing the same level of documentation as they would if travelling abroad.
Planning Your Self Catering Accommodation
A travel list will help you spend your days wisely and make sure that you have the most fun possible during your stay. Greater Manchester is famous for many historical sites, from the stunning Lowry art gallery to Manchester United Football Club. Our Manchester self catering location is an ideal base for you to explore the local areas and tick off those places you want to visit during your stay. Magpie Cottages is also less than half an hour's drive away from Manchester City Centre. We recommend having a drink in the Northern Quarter or lunch at Spinningfields.
Working out your budget is also advisable before you book. Staying in self catering accommodation in Greater Manchester has never been cheaper, and we can offer you competitively priced accommodation at our self catering holiday cottage places to stay. Check out our full list here of Places, Landmarks & Evenings in Manchester
Another important tip is to bring only a week's worth of essential items you would need on a daily basis. Staying longer than one week creates unwanted waste or leftovers.
If you are thinking of staying at our self catering cottages, it's important that you feel relaxed. At Magpie Cottages we can offer ideal accommodation for spa breaks, horse holidays, fishing, cycling, pets, nature lovers and much more.