Why Magpie Cottages is perfectly placed for exploring the Peak District as well as the Etherow valley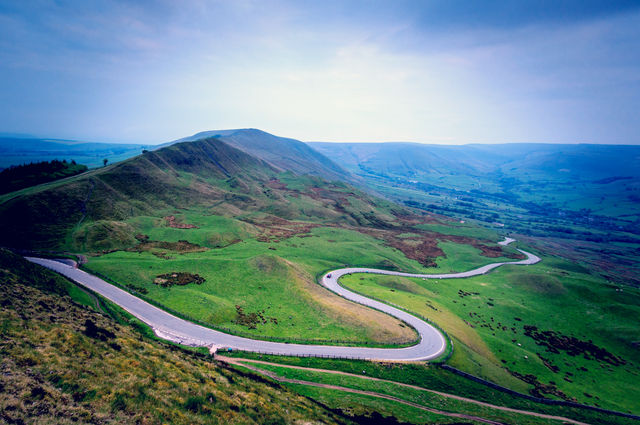 In less than an hour from Magpie Cottages, you could be in the midst of the Peak District National Park. It is Britain's oldest National Park, created in 1951, with exceptional scenic views and plenty of things to do. The Magpie Cottages are in the unique position of being close to Manchester city centre as well as places like Buxton, Edale, and Castleton. It is possible by bus and train as well as by car. Here's a selection of places we like.
Buxton:
No trip to the Peak District is complete without a visit to the famous spa town. The Pavilion Gardens, Spa Buildings and the Opera House are the town's noteworthy features. It is also a good place for walkers and shoppers. Other attractions in the town include Poole's Cavern and the High Edge stock car racing track.
Castleton:
If you love your caves and castles, the village of Castleton should be top of your list. Peak Cavern, also known as The Devil's Arse, is one of the Peak District's best known show caves and has occasional concerts. Above the cave is Peveril Castle. A short distance away from the village are the Blue John, Treak Cliff and Speedwell caverns. The first two are best known for the Blue John fluorspar stone. If you're driving, miss Winnats Pass at your peril.
Edale and Mam Tor
As you head towards Winnats Pass, the first thing you see is the arresting sight of Mam Tor. Know as The Shivering Mountain, it is popular with walkers and climbers. By road, the journey into Edale or Castleton is nothing short of awesome. Edale is the starting point of The Pennine Way, a long distance footpath which runs across the Pennine range that ends at Kirk Yetholm, 268 miles north in the Scottish Borders.
Rover Tickets:
If you're travelling by bus and train, Transport for Greater Manchester's Wayfarer ticket offers unlimited bus, train and tram travel (but trains and trams after 0930 on weekdays). This not only covers Greater Manchester; most importantly, the Peak District is covered, which takes in the Sheffield train from Romiley up to Grindleford.
Group Wayfarer (two adults and two children): £23;
Adult Wayfarer: £12;
Concessionary Wayfarer (including children and all ENCTS pass holders): £6.00.
Nearest Railway Stations:
Romiley: the closest station to our cottages, ideal for trains to New Mills Central, Chinley, Edale, and all stations up to Sheffield (or up to Grindleford on a TfGM Wayfarer ticket).
Marple: a good alternative to Romiley station; has more parking space.
Hazel Grove: if you're travelling to Buxton by rail, this is the station for you.