Five attractions in and around the centre of Marple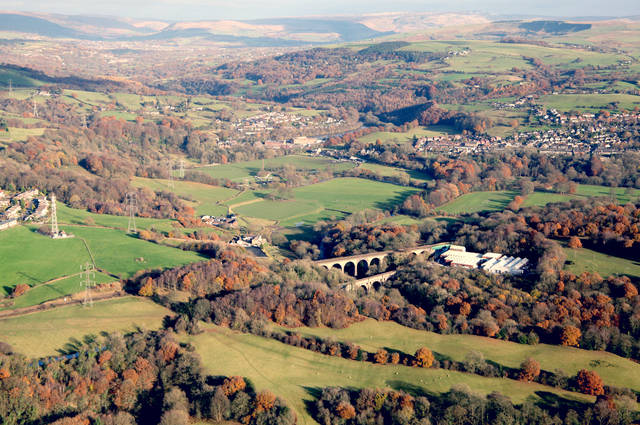 Marple is a lovely corner of North East Cheshire. It is in a semi-rural setting which is handy for Stockport, Manchester, and the Peak District. Our cottages are on the banks of the River Goyt which is a good starting point for exploring the town centre and walks.
1. Chadkirk Trail
Our farm and cottages are a short distance from the Chadkirk Trail. This is a circular walk which takes in the rivers Goyt and Etherow, the Peak Forest Canal, and the most part of Marple. Chadkirk Chapel is a Grade II Listed Building with records going back to 1374. It is of notable interest due to its timber frame and stonework. Along the Chadkirk trail is the…
2. Marple Locks
No trip to Marple is complete without seeing the Marple Locks. All sixteen of them from the junction with the Macclesfield Canal to the aqueduct were restored in 1974 and add character to the town. Along the course of the Peak Forest Canal is Brabyns Park and Roman Lakes.
3. Brabyns Park
One of the joys of Marple is the amount of parks and open spaces, which make the town an attractive place for dog owners. Brabyns Park follows part of the River Goyt and the first eight of Marple's locks on the Peak Forest Canal. Its expanse of green fields makes for a good picnicking spot. The site of Brabyns Hall, demolished in 1952, is now a car park.
4. Roman Lakes
Towards the southern end of the Peak Forest Canal is Roman Lakes. It provided water for Samuel Oldknow's mill until 1892, the year it was destroyed by fire. Immediately after, it became a tourist attraction with tearooms and an amusement arcade. Today, there are tearooms, and the lakes are a popular spot with anglers.
5. Regent Cinema
After all that walking, you might wish to take in a film. The Regent Cinema is one of Greater Manchester's last surviving independent cinemas, and has a good local following. Converted from a place of worship, it became a cinema in 1932. It prides itself on charging realistic prices for cinema tickets and refreshments, a contrast to the multiplex chains a short drive away.